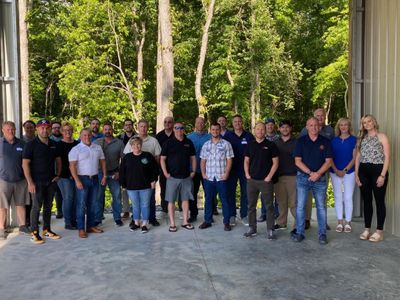 November 13th-14th, 2023 - Owners 2 Day Workshop
November 13, 2023 9am - November 14, 2023 1pm
Join us on November 13th-14th, 2023, for the biggest RMS event of the year in Salt Lake City, UT. This event is designed to empower aspiring restoration business owners and help established entrepreneurs take their ventures to new heights.
Program Highlights:
Learn from the Best: Discover the best practices for working with insurance agents and adjusters, enabling you to expand your reach and maximize your business potential.

Diversify Your Services: Explore the possibilities of adding additional services such as fire, contents, and asbestos abatement to your portfolio.

Master the Art of Rebuilding: Gain insights into the intricate process of restoration and rebuilding, a critical aspect of the industry.

Streamline Production: Optimize your production processes to boost efficiency and profitability.
Engaging Sessions:
Roundtable Discussions: Engage in lively discussions with industry experts, guest speakers, and fellow owners, sharing valuable insights and experiences.

Breakout Sessions: Dive deep into specific topics, allowing you to tailor your learning experience to your needs.

Peer Networking: Connect and collaborate with other owners, creating lasting relationships and potential business opportunities. See how other owners have built multimillion dollar restoration businesses in just a few years.

Sponsor Showcase: Interact with a lineup of exceptional sponsors, making this event the highlight of the year with their support.
Invest in Your Future: Secure your spot today for just $1,000 per attendee and embark on a journey to transform your restoration business. Whether you're a budding entrepreneur or a seasoned owner, the RMS Annual Owners Workshop will equip you with the knowledge, skills, and connections needed to thrive in this dynamic industry.
Limited Availability: With a maximum capacity of 40 attendees, this workshop offers an intimate and interactive setting, ensuring you get the most out of your experience. Spots are filling up quickly, so sign up today to ensure your spot.